Every monday night I take the kids rock climbing. They always have so much fun doing it. Robbie for the most part is really fast. He got up and down twice before Lauren even got half way up her first time.


Lauren spends a lot of time like this: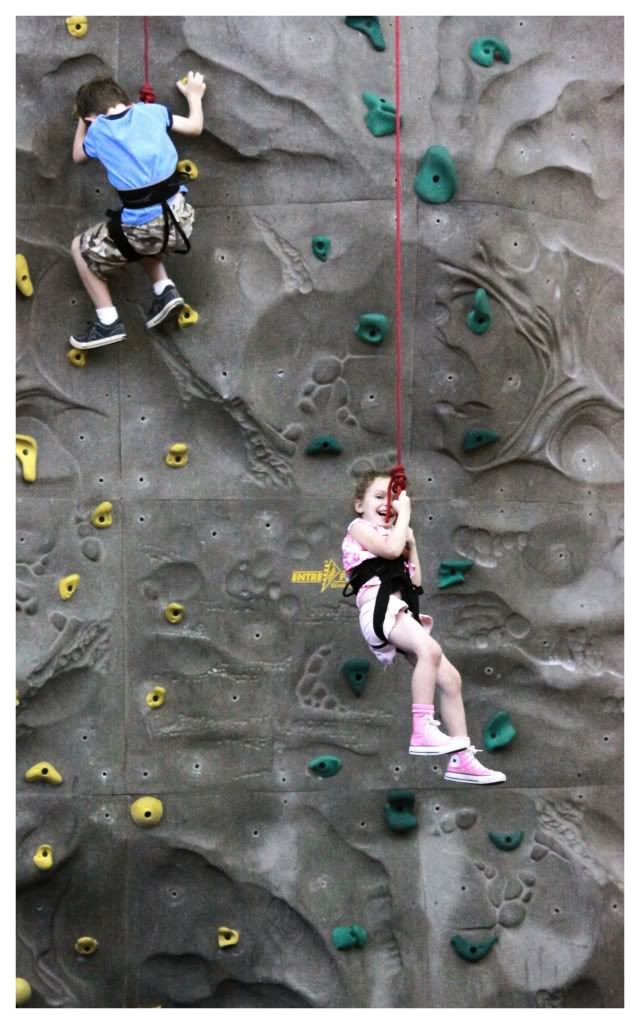 I think they finally give in and pull her a lot of the way up. Regardless, she is always all smiles that whole time!
I have such an easier time getting lots of photos of Lauren because she takes so long to climb the wall. Robbie is so fast that I don't seem to get as many taken. They honk the horn at the top so everyone can hear that they made it.