Lauren had her preschool Christmas party today. They always make such fun crafts and play fun games, but the thing the kids look forward to most is SANTA!! They were especially lucky because today, Santa brought Mrs. Claus with him to the party!! They also learned that Santa prefers Oatmeal cookies, so Lauren wanted to make sure that we have oatmeal for his cookies.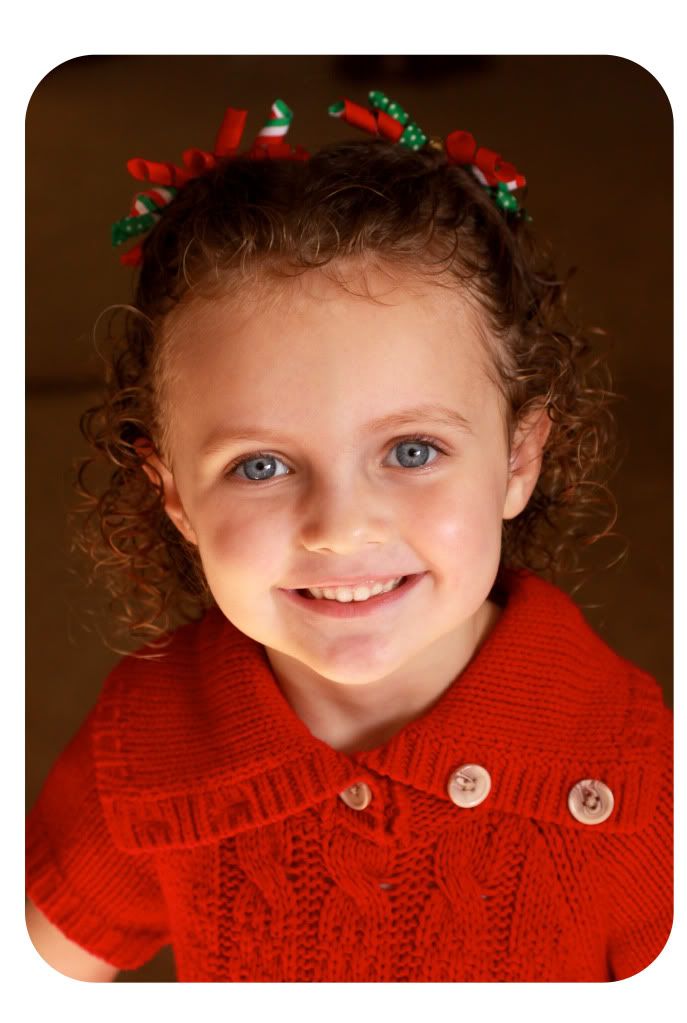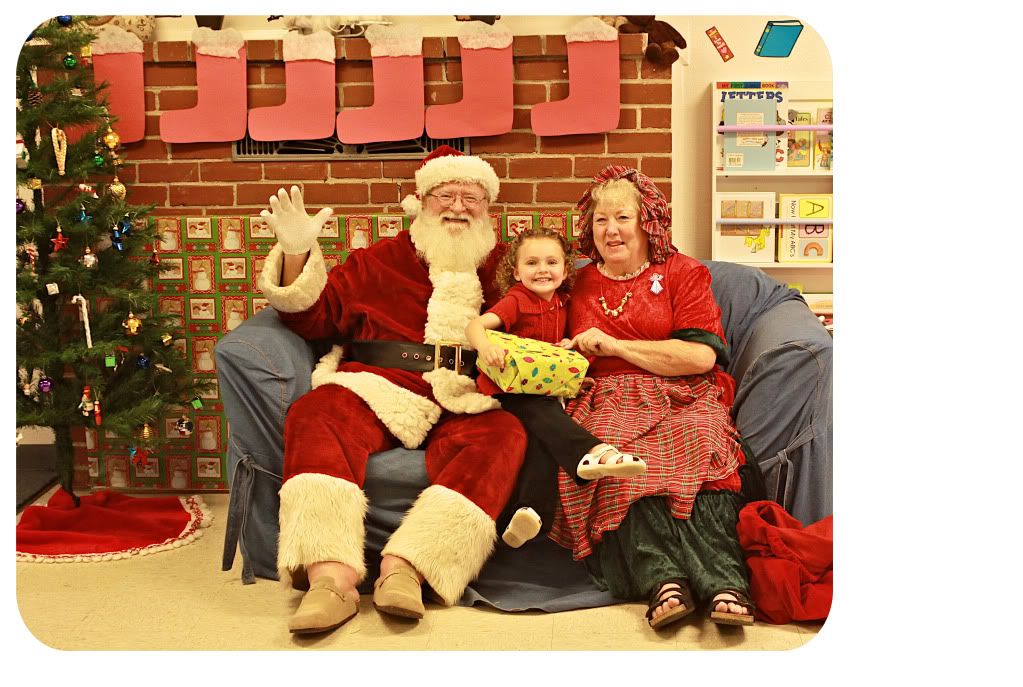 Lauren was very excited to get her present from santa. She got a Kai-lan doll. She cracks me up. She is sooo dramatic!! What do you think.... do you think she liked it?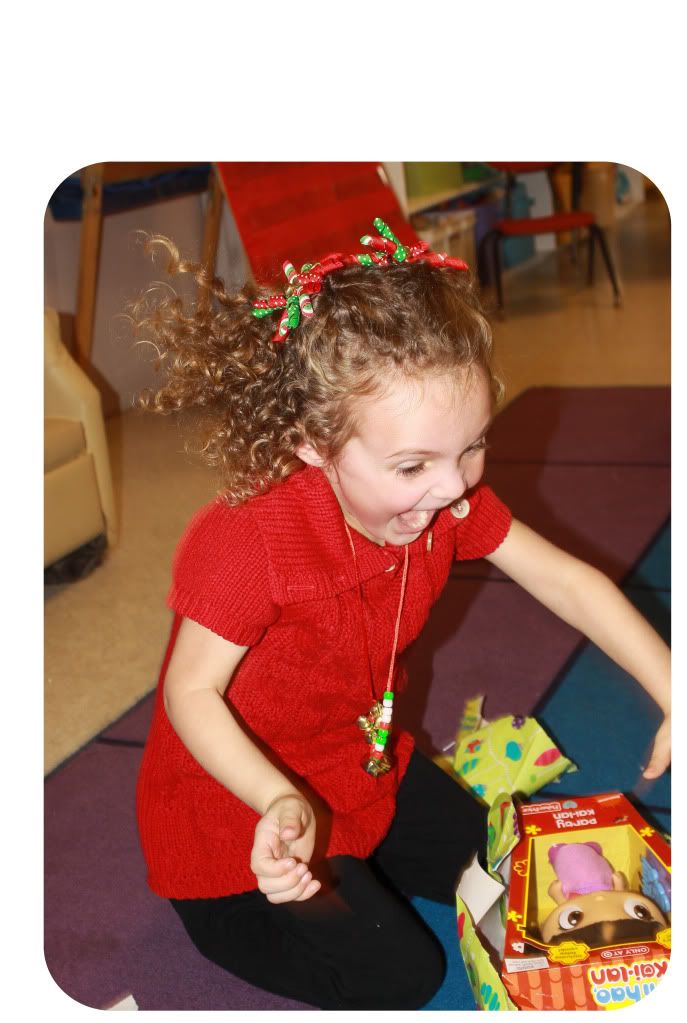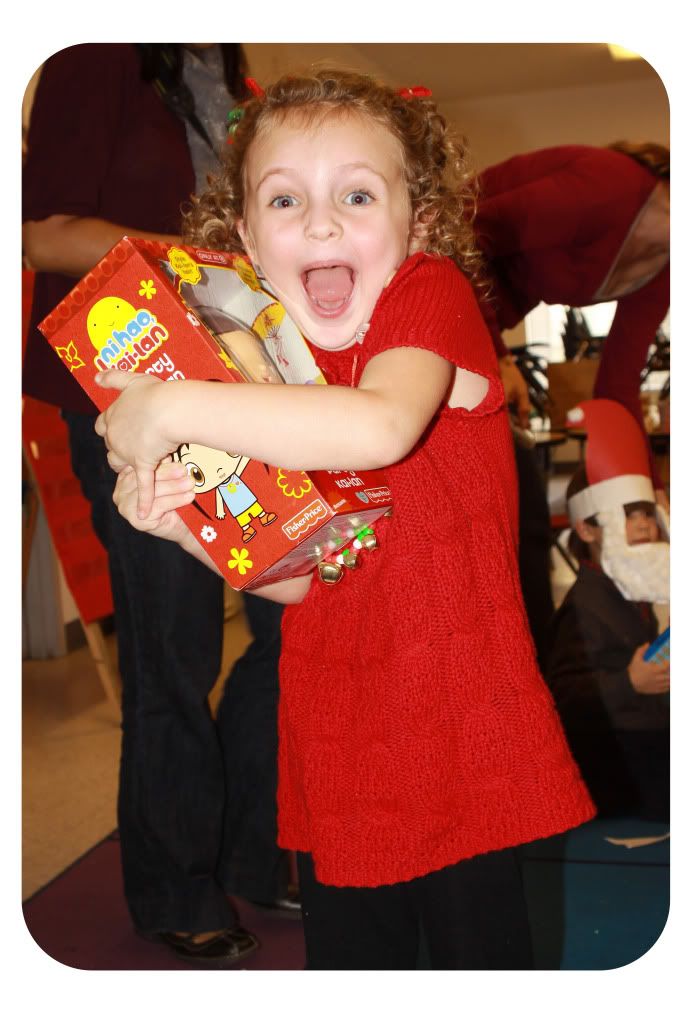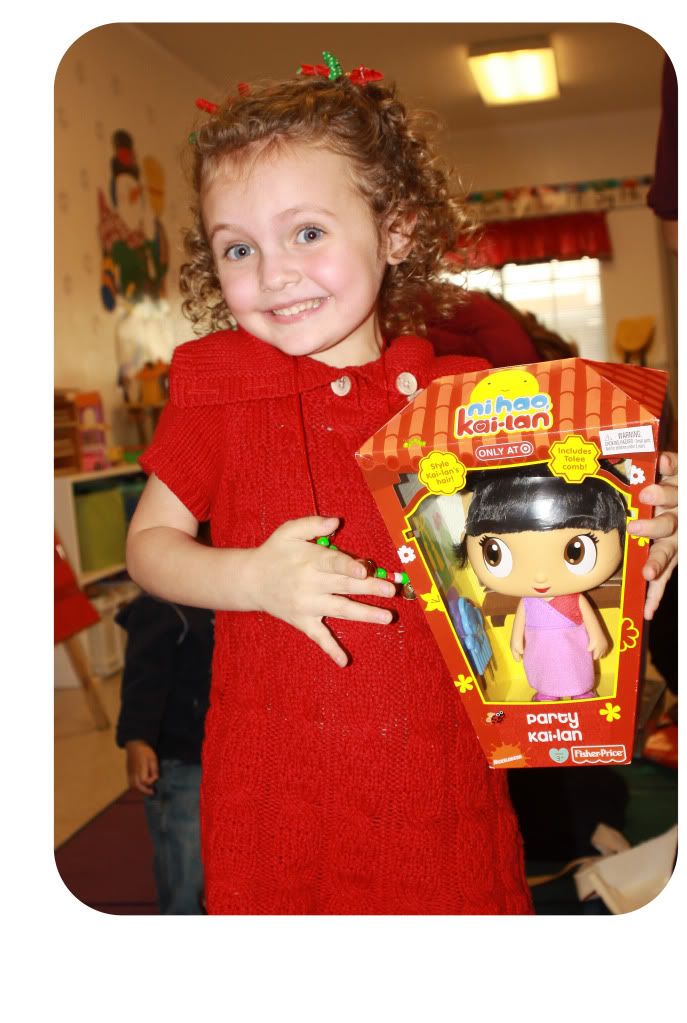 Classroom Christmas tree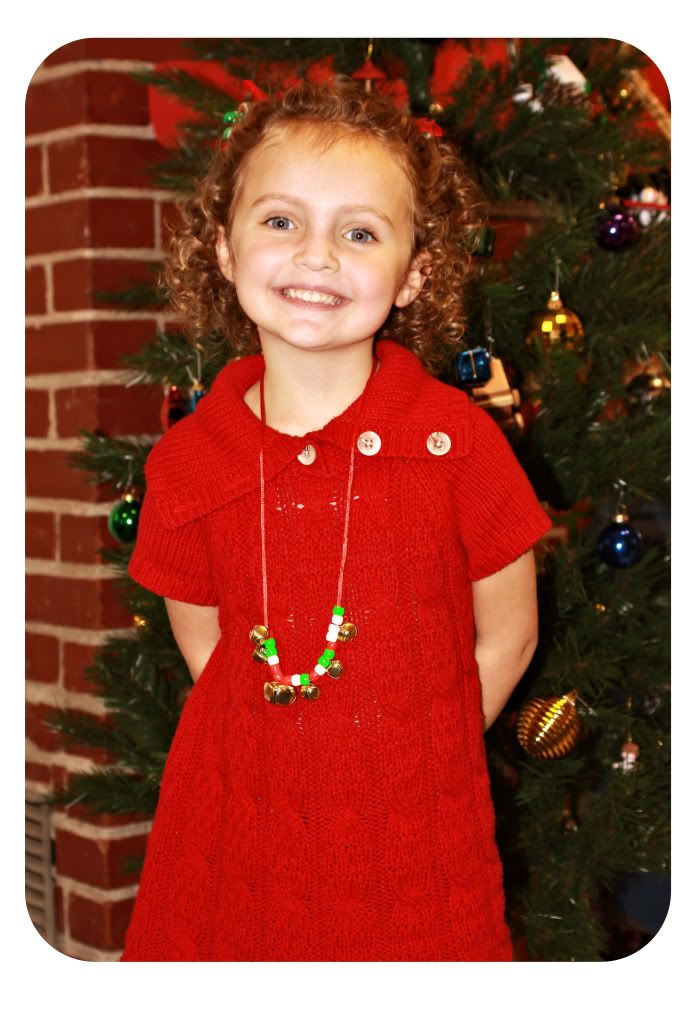 I thought his picture was really cute. She ran up to Santa to whisper in his ear. I asked her what she said to him and she asked him if she got her Christmas letter in the mail, because her christmas letter said that she wanted a Kai-lan doll. Of course he said yes, and that made her very happy!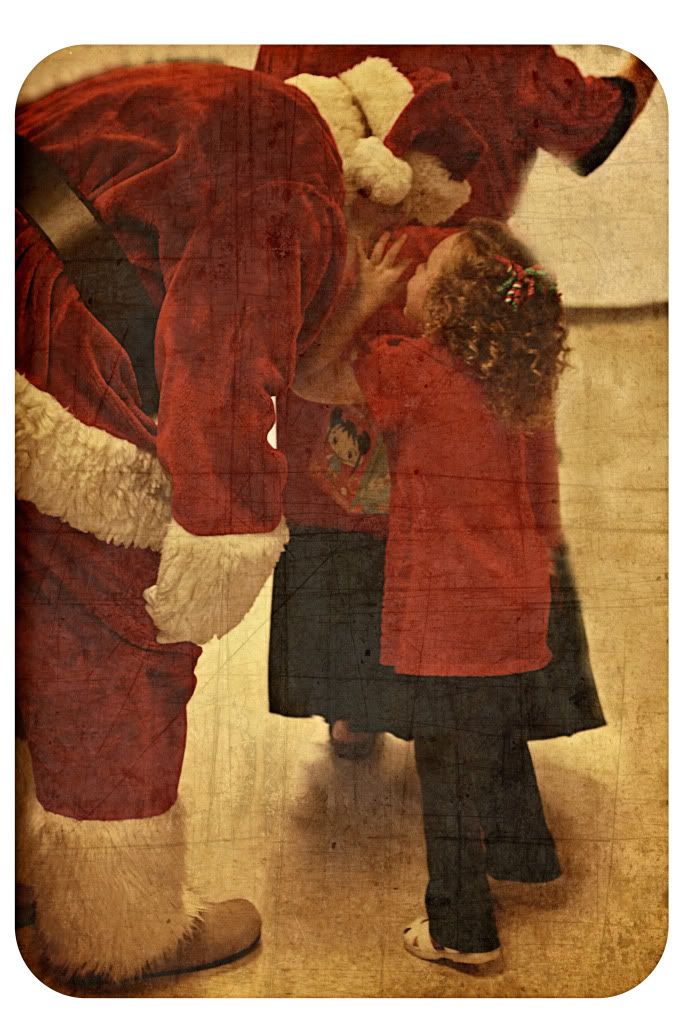 I love how she has her eyes closed in this picture. She gave him a big hug and thanked him for the doll. You can tell she is really grateful and loves her new doll!